TPE Solutions Inc. - Your Thermoplastic Elastomer Supplier
Your One Stop Shop for Thermoplastic Elastomers
Fax : 978-425-3037
3 Patterson Rd
Shirley, MA 01464
Email sales@tpesinc.com
KEY PRODUCT LIST
NexPrene®
Pexidan®
COPEnhance™
COPEPlus™
SoftLink
SoftFlex
Conductive & FR Compounds
TPE Solutions, Inc. specializes in both off-the shelf and custom TPE Products.  We offer a wide range of products depending on the Shore Durometer required by your application.
Founded by Jonas Angus, a TPE veteran for over 30 years, TPE Solutions Inc. can help you with your TPE requirements.
Irrespective of your application or end use, TPE Solutions Inc. can recommend the right kind or grade of TPE to " Best Fit " your specific application
TPE Solutions Inc. can offer the following Thermoplastic Elastomer compounds:
NexPrene® EPDM/PP based TPVs manufactured by Solvay Engineered Polymers
Styrenic Block Copolymers : SBS & SEBS
Thermoplastic PolyUrethanes : TPU
Chlorinated Polyolefin : Alcryn® manufactured by Advance Polymer Alloys
Copolyester elastomers : COPE including specialty lines COPEnhance™ & COPEPlus™
TPES,Inc can also supply custom color concentrates (masterbatch) for all the above TPEs.
At TPES,Inc you can count on the following:
Quick, reliable Customer Service
One on one personal approach
High Quality TPE Compounds
25 years plus experience in formulating, engineering, part design, field tech service, marketing, sales, customer care and business development.
New to the Industry?  Take a minute to check out this guide! 
Technical/Sales Contact:
President: Jonas Angus
Phone: 978-425-3033
Mobile: 978-866-3501
Email : jonas.angus@tpesinc.com
3 Patterson Rd.
Shirley, MA 01464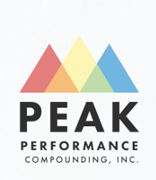 TPE Solutions has a partnership in Peak Performance Compounding, Inc., a specialty custom compounding operation in Leominster, MA
Contact Us Today!
Quick, reliable customer Service | One on one personal approach | High Quality TPE Compounds